Happy Rhodes Live shows
Show notes and photos
If you have photos and/or more information about this show, including thoughts and posts, please contact me. I'd love to include them.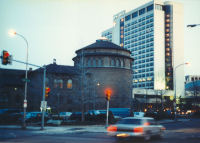 No opener
Lineup:
Happy Rhodes - Vocals and Guitar
Kelly Bird - Backing vocals
Kevin Bartlett - Electric guitars & interesting electronic box full of goodies
Martha Waterman - Keyboards, backing vocals
Mark Foster - Drums
Ray Jung - Bass
Happy changed clothes between sets. The frilly blouse was worn during the 1st set
Excellent photos by Joe Dembski. Click photos for more.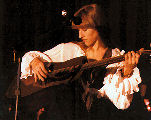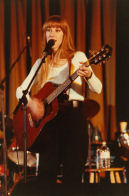 Photos by Vickie. Click photos for more.